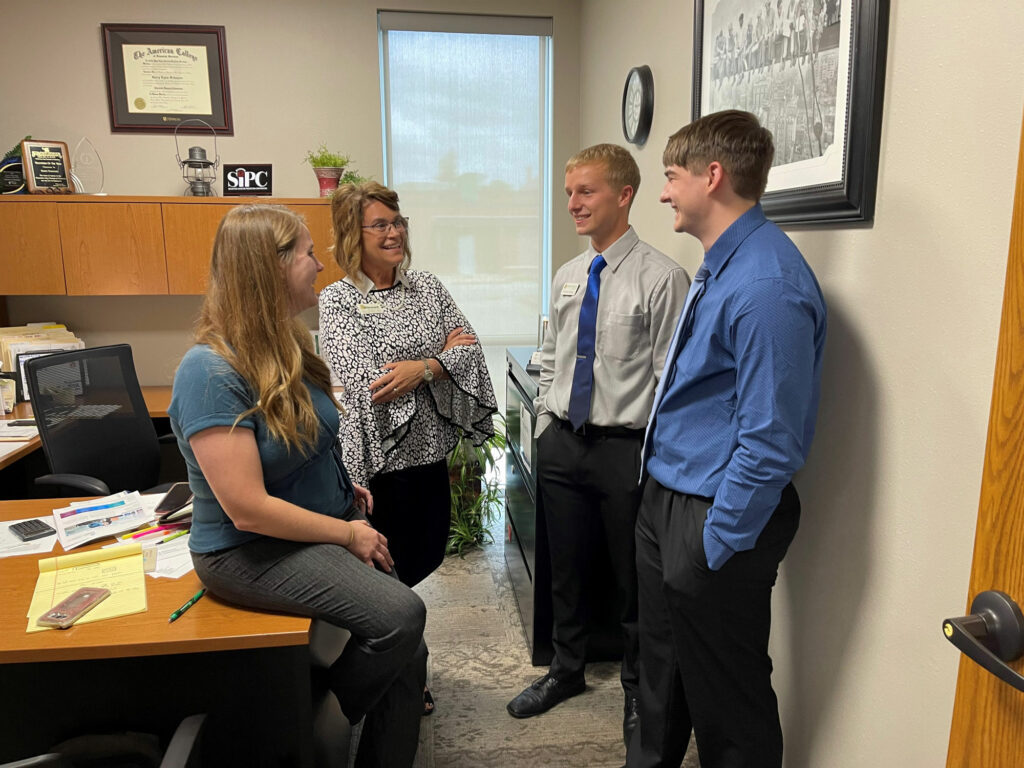 (July 2021)  -Kerry Schepers, ChFC     -Amber Knickrehm Financial Advisor  -Ohnward Interns:  Ethan Orr and Nicholas Ehlinger
There is a new wave of thinking…and our young people, age 30 and younger, are driving it.  They post how they want to live the life they choose, rather than feel obligated to work long hours and work to age 65 or later.
They feel our culture forces them to realize an 8-6 or 8-7pm job everyday, but what they want is FREEDOM.  To reclaim their 24 days. Redesign their life for living.  They don't want to work for things they don't care about, they DO want to work hard…just not forever.
They are saving.
Living frugally and practicing minimalism.
Google the word FIRE, follow instagramers, tweets and Facebook chat rooms, it's a conversation where young people are sharing books, savings habits and success stories of retiring way before age 60.
Apps tool like MINT or EVERY DOLLAR are helping with budgeting.
And most important their monthly habits to pay off all debt and save aggressively.
The POWER of compounding interest is gaining attention.
Here's proof: (Fund a ROTH IRA)
19-year-old saving $500 monthly at 10% interest retires at age 55 with $2.1Million dollars.
25-year-old savings $500 monthly at 10% interest retires at age 55 with $1.1Million Dollars.
6-year difference equals a $1million consequence.
How many income streams do you have going to achieve F.I.R.E.?